Antique Equipment Auction
Buy a piece of the past.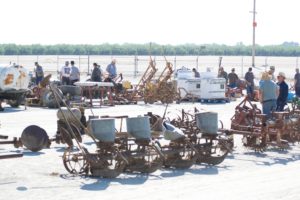 Antique equipment auction
Antique Equipment Auction will be held south of Farm Credit Dairy Center.
Admission: Enter in Gate A off Laspina St. to Gate 9.
Equipment Drop-off: Enter in Gate D off Laspina St. to Gate 18.
This information is tentative. Times and events are subject to change.
Days
Saturday
10:15 A.M. – 3:00 P.M.
Contact
Steve Nelson
Nelson Auctions
559.788.2224
www.nelsonautctions.com